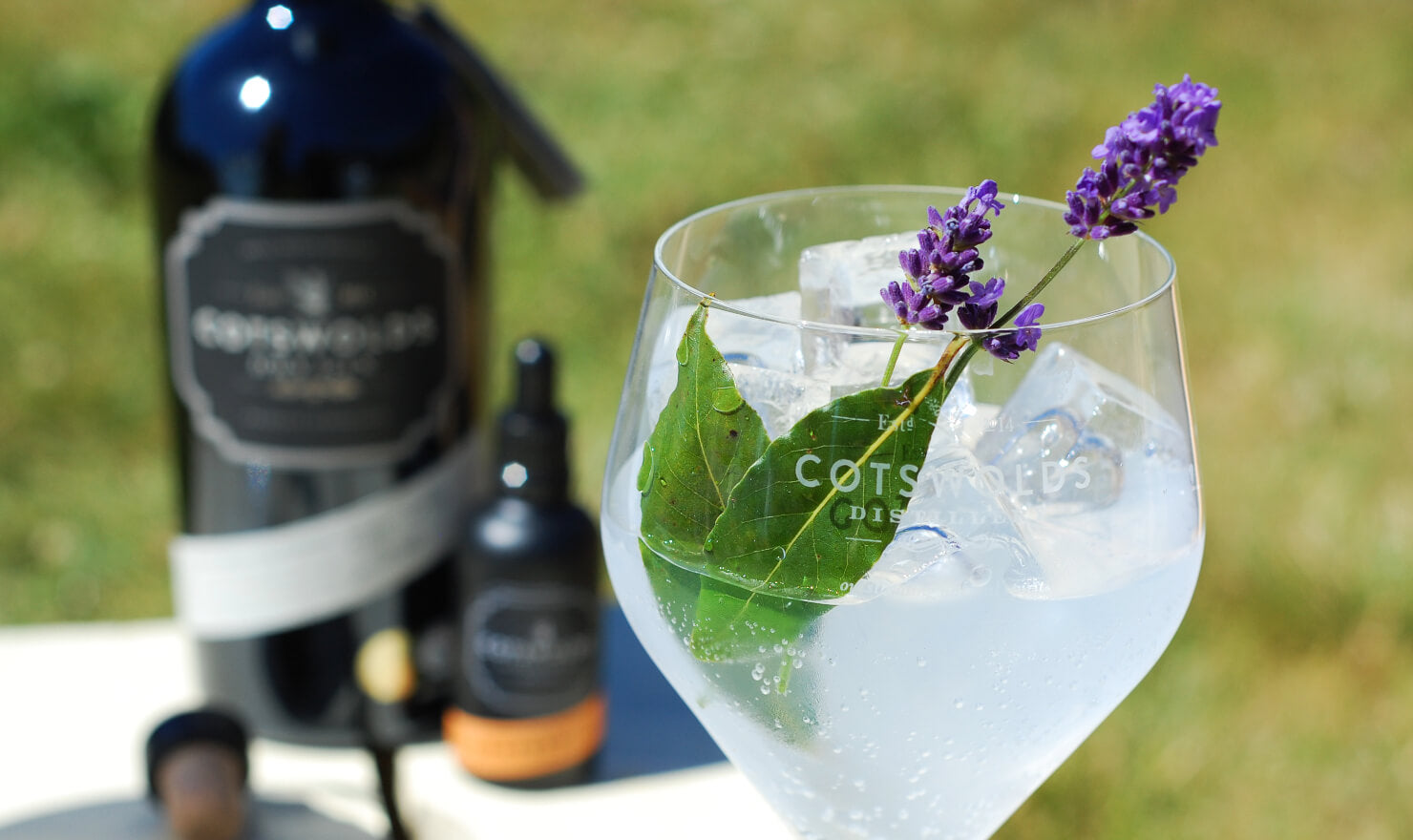 If you've tried our Cotswolds Dry Gin before, you'll already know it tastes delicious, but here are a few things you may not know!
1. It's distilled in our traditional copper pot still, Dolly
As tradition dictates, the still which we use to craft our Cotswolds Dry Gin has been given a female name, Dolly. Just like the lyrics in Dolly Parton's song of the same name, Dolly works hard making delicious gin 9 to 5 - not a bad way to make a living! 
2. We use nine carefully-considered botanicals
Only the best quality ingredients go into making our Cotswolds Dry Gin. We source local lavender from nearby Snowshill and peel fresh pink grapefruits and limes by hand which takes several hours. We like to use fresh peel as it contains more oil, and thus flavour, than dry peel. It may take a long time, but our gin is truly lovingly crafted and we think it tastes all the better for it.
3. We use 10 times more botanicals than most premium gins
It's about quality and quantity. By adding more botanicals than normal, our Cotswolds Dry Gin has an incredible depth of flavour and the richest possible mouthfeel due to the high proportion of essential oils released from the botanicals. This is why it not only tastes delicious when mixed with tonic, but also why it tastes delicious on its own simply poured over ice.
4. It's made in small batches
To ensure our Cotswolds Dry Gin is as premium as can be, it's made in small batches and we don't cut any corners. During distillation, we discard the 'heads' and 'tails' (which are eventually recycled into biofuel), leaving just the purist of gin, known as the 'heart'. 
5. The gin is rested for five days before it's bottled
When the hearts have been collected, they are allowed to rest for five days to ensure the flavours of the gin have time to marry - nothing is rushed. Only demineralised water is added afterwards (to lower the alcoholic strength from 83% to a more palatable 46%), so the gin that is distilled is exactly the same as the gin you pour out of the bottle and drink. 
6. It's non-chill filtered
Some gin distilleries like to filter their gins to remove the essential oils released from the botanicals. This is because the oils can make a gin appear cloudy when tonic is added to it. Removing these oils, however, means reducing the richness of flavour and texture, which is why we wouldn't dream of chill-filtering our Cotswolds Dry Gin. 
7. When you add tonic, it turns cloudy
Traditionally, a cloudy gin was seen as something undesirable, but we embrace the cloudy appearance of our Cotswolds Cloudy G&T as a clear sign of a high-quality, flavour-rich gin. Our Cotswolds Dry Gin transforms into a beautiful pearlescent cloud when mixed with ice or tonic due to the high volume of essential oils, particularly from the freshly peeled lime and pink grapefruit zest, and the fact that it is non-chill filtered.
8. It has received many prestigious awards since its launch
We're delighted that our Cotswolds Dry Gin has received numerous awards since its launch back in 2014. In 2019, it was the only gin to receive the prestigious Taste Master accolade at the Gin Masters, and in 2016 it was named World's Best London Dry Gin at the World Gin Awards. It's also received gold medals at the San Francisco World Spirits Competition and IWSC, and 2 stars at the Great Taste Awards.