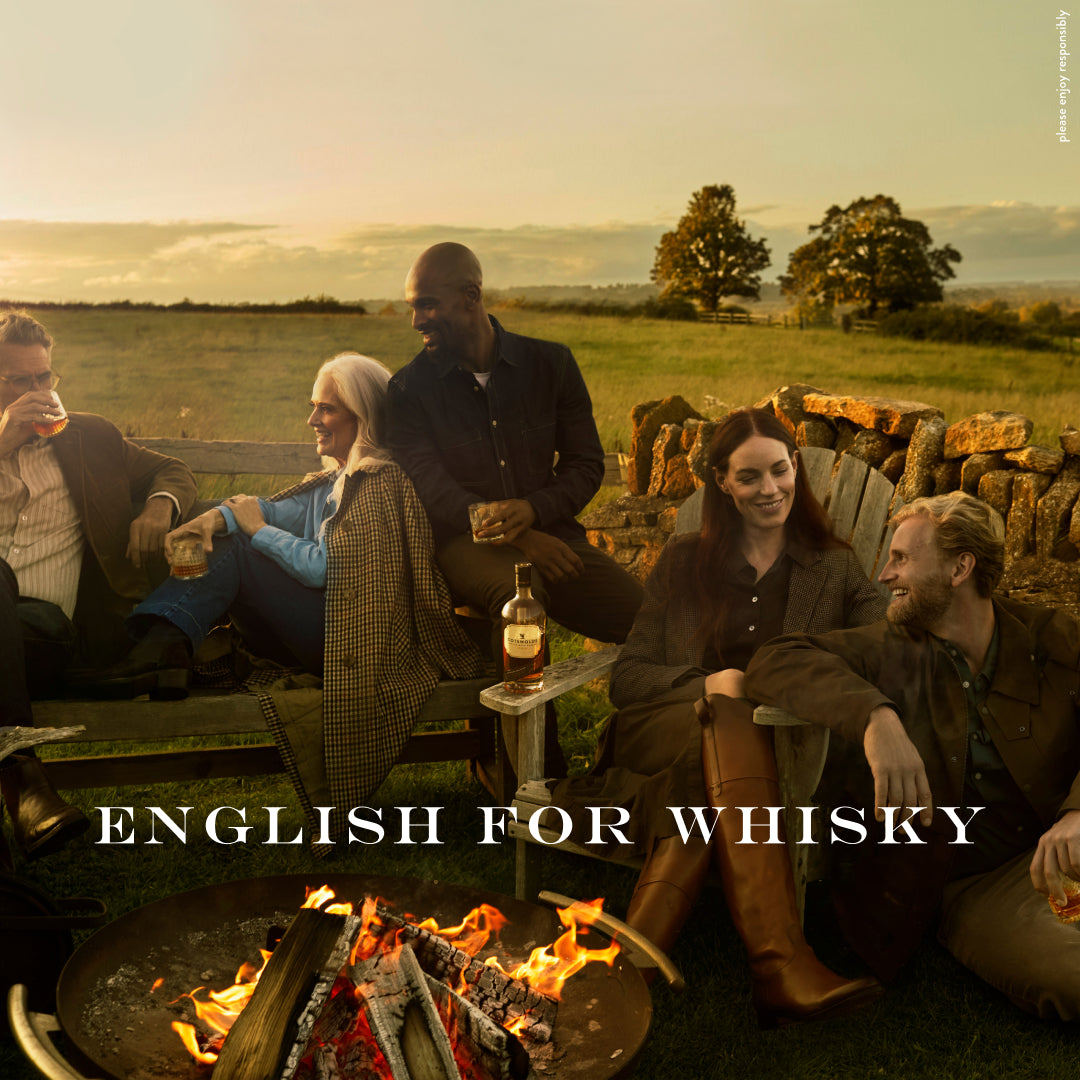 We have launched our first Above The Line whisky advertising campaign, 'English for Whisky,' reinforcing its position as the best-selling English whisky in the UK and as a leading New World whisky.

The new ATL campaign supports the recent expansion of The Cotswolds Distillery in response to the increased demand for premium English whisky and Cotswolds Signature Single Malt in particular. Earlier this year the distillery opened a second distillery on its 14-acre site dedicated to malt whisky production which makes us the largest producer of English whisky. We have secured national listings in a number of major national retailers and is distributed in over 35 countries around the world. 
The campaign focuses on Cotswolds Signature Single Malt Whisky with the creative featuring a series of people of all ages, enjoying a glass of malt whisky in a quintessential, Cotswolds countryside setting. The group are gathered around a firepit at dusk creating that 'magic moment' with good company and sipping quality malt whisky. Alongside the image sits the strapline 'English for Whisky', communicating Cotswolds Distillery's whisky as the go-to English whisky, highlighting the versatility of whisky as a drink and appealing to a younger generation of whisky drinkers. 
The campaign was conceived by our Founder, Dan Szor and realised by Kate Harrison, Marketing Director at Cotswolds Distillery alongside View Creative and photographer, Agata Pospieszynaska. It launched on 6th October and it will run until Christmas. The campaign combines a mix of national and London out of home placements alongside assets for social media platforms and print publications, including META, Bank Station in London and Amazon.
Dan Szor comments, "We are proud to be launching our first ever whisky advertising campaign. We believe we have created something rally captures the essence of our brand; English whisky being enjoyed in the English countryside, seizing that magic whisky moment and making it special."
The distillery has recently been named the most popular whisky distillery in the UK and Ireland. Already a top tourist attraction in the Cotswolds, we have an annual footfall of over 100,000 visitors to our visitor centre and two satellite shops. 
With the launch of its first ever whisky campaign and the new whisky distillery complete, we are now focusing on boosting its sustainability plans with the building of a bio-diverse wetlands ecological treatment system.