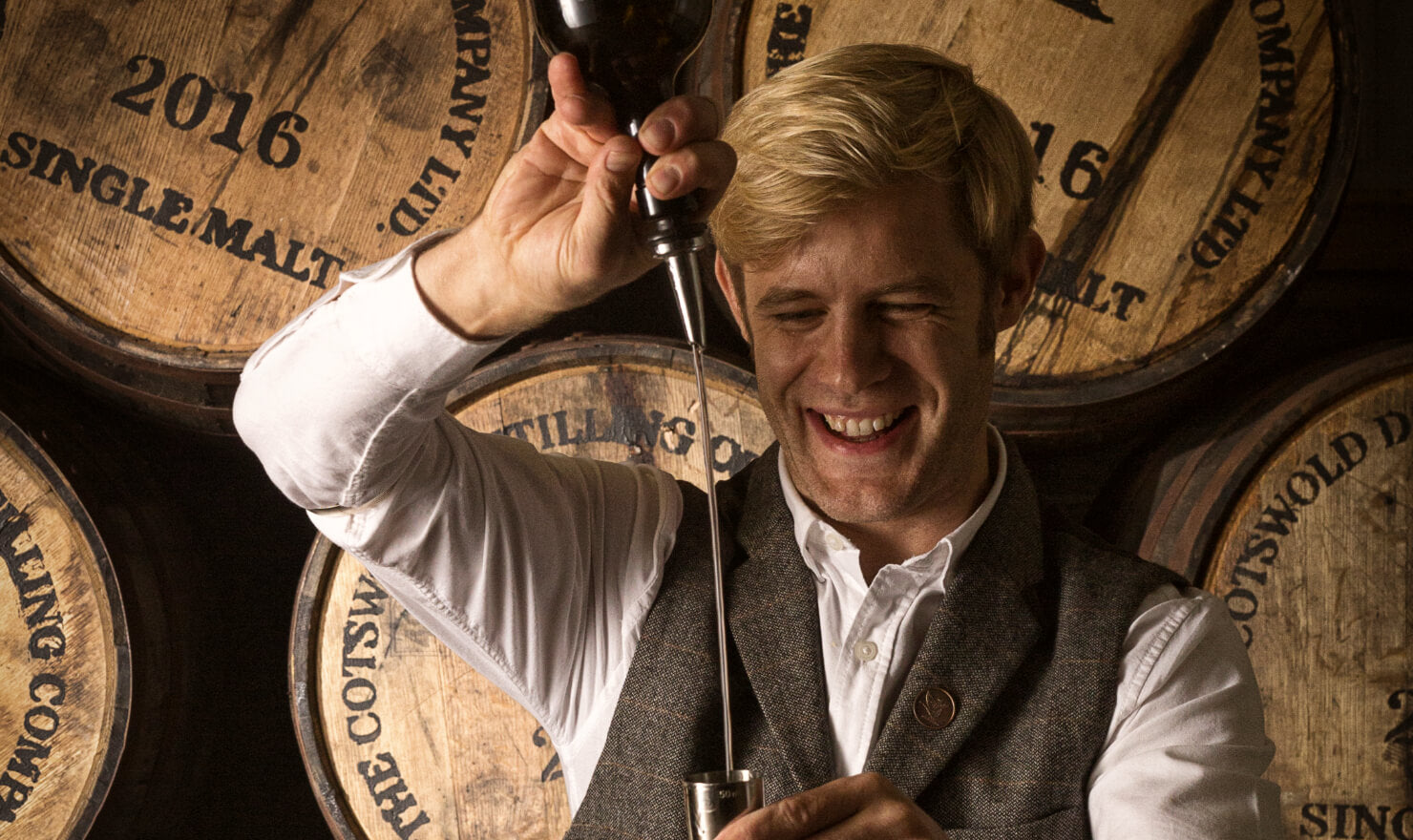 Meet our Head of Mixology, Oliver Morris. Ollie is our go-to for shaking and stirring up some of the most delicious cocktails, and he's certainly worth a read!


Q: TELL US A BIT ABOUT YOURSELF
A: I'm Oliver John Morris (named after actor Oliver Reed, not the best eponym regarding the industry I chose to have a career in). I'm 39 and live in Tysoe, on the foot of Edgehill where the first English civil war battle in 1643 was fought between the parliamentarians and royalists! I enjoy playing rugby at Shipston RFC, falling off mountain bikes, trail running, foraging for seasonal edibles/cocktail ingredients, learning all about cocktail history, dog walking, watching Star Wars and much more! My secret talents include telling dad jokes and performing cartwheels. Fun fact: I ran the London marathon in under 3 and a half hours.


Q: HOW DID YOU GET INTO THE DRINKS INDUSTRY?
A: I started working at my Uncle's pub in the Cotswolds at the age of 12 as a waiter and then as a chef, learning the importance of quality service in hospitality. I studied sport science for further education, then switched to a retail manager degree pursuing a career in the hospitality and catering industry as a manger & licensee. Afterwards I was an Operations Manager for multinational hotel chains and coffee houses.
When I moved to the Cotswolds, I set up a luxury cocktail company, providing a bespoke cocktail service for events in and around the Cotswolds. As part of our service I wanted to use local produce and met our founder Dan and the guys at the Cotswolds Distillery. I was bowled over by the passion and quality of the distillery products.


Q: WHEN DID YOU START WORKING AT THE DISTILLERY?
A: My first event was in early summer of 2015 at Hidcote Gardens launching our flagship cocktail, the Cotswolds Garden, for a charity event sponsored by the Cotswolds Distillery.


Q: WHAT DOES YOUR JOB INVOLVE?
A: For over 4 years I've managed the key consumer events with my trusty cocktail team, ranging from food & drink festivals to bar takeovers. Now I focus on brand advocacy roles building relationships with businesses and consumers as a Global Brand Ambassador. I'm also the "in house" cocktail bartender, creating some fantastic serves using the amazing Cotswolds Distillery spirits.


Q: WHAT'S YOUR FAVOURITE THING ABOUT WORKING AT THE DISTILLERY?
A: Being part of a concept that's new, important, distinctive & unique. Understanding the flavour profiles of incredible spirits and creating unique cocktails for all to enjoy.  


Q: WHAT'S THE TRICKIEST PART OF YOUR JOB?
A: Waiting for new products to be released!


Q: IF YOU HAD ANY ADVICE FOR ANYONE LOOKING AT GETTING INTO THE INDUSTRY, WHAT WOULD IT BE?
A: If you enter the industry as a graduate manager or a glass collector the key is work ethic and willingness to learn. It's hard work and ironically unsociable, but very rewarding. I've had an incredible journey and believe that the industry should be considered as a career pathway not just a stop gap.


Q: WHERE DO YOU GO FOR ANY COCKTAIL INSPIRATION?
A: There are so many to list, but my top 5 would be Difford's Guide, Dale DeGroff, Ada Coleman, Hiroyasu Kayama & Jack McGarry.


Q: WHAT'S YOUR FAVOURITE COTSWOLDS SPIRIT?
A: Hands down our Cotswolds Signature Single Malt Whisky.


Q: AND LASTLY, OF COURSE, WHAT'S YOUR FAVOURITE COTSWOLDS SERVE?
A: The Cotswolds Old Fashioned - slightly sweetened honeyed malt, with fresh aromatic orange zest. Every sip hangs in my soul forever, absolutely delicious!