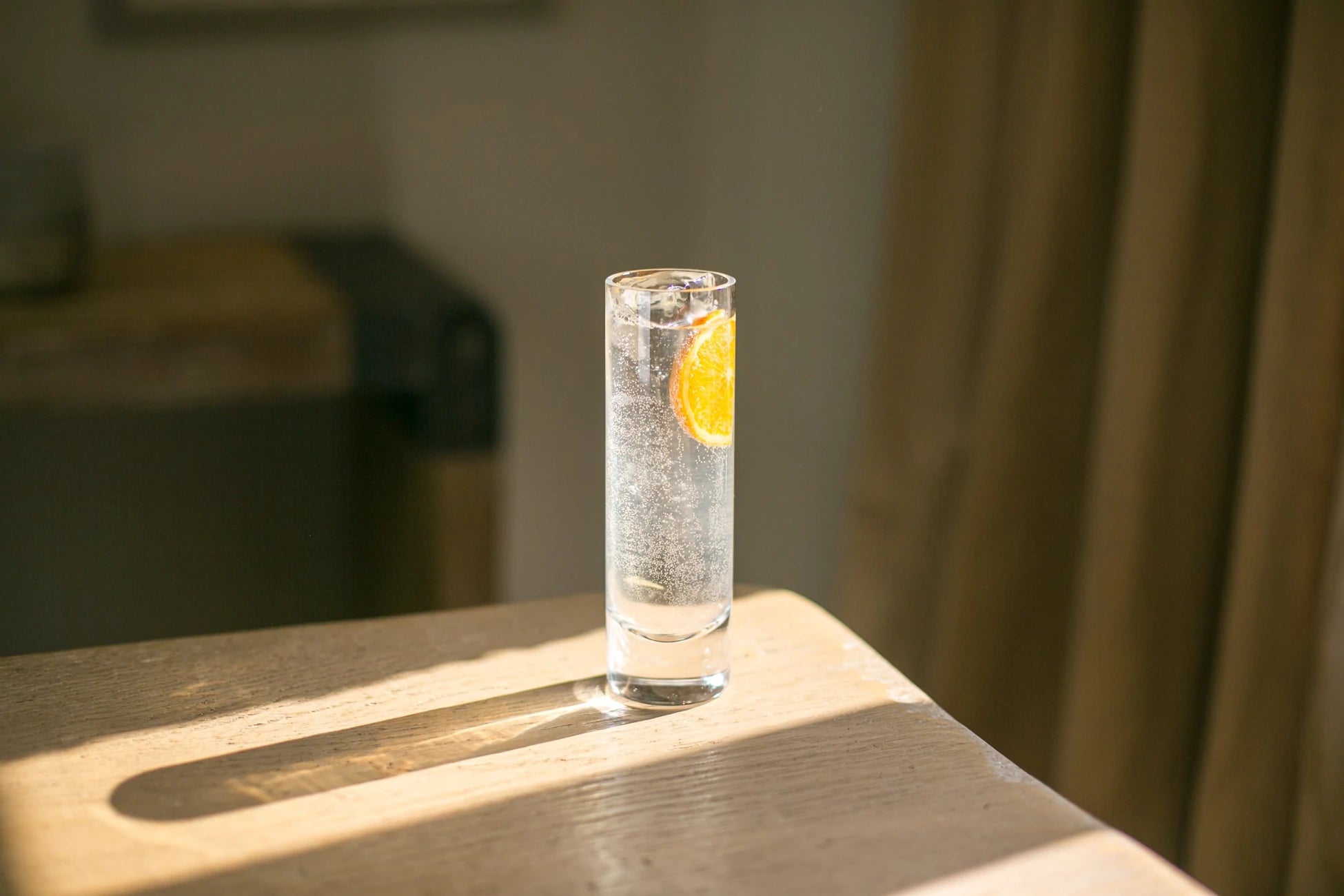 The story of Old Tom Gin is an interesting one to say the least, ranging from cat flaps, vats of gin and inspirational mentors. Dating back to the 1700s, at a time when gin was consumed in copious amounts, this juniper spirit was traditionally sweetened with sugar or liquorice to conceal the astringent qualities of the substandard spirit. Thanks to the thriving craft cocktail scene, Old Tom Gins based on traditional recipes have made a comeback in the past few years, and we are excited to now introduce our own take on this old-style classic.
Perhaps the most interesting story as to the origin of Old Tom Gin takes us to London where Captain Dudley Bradstreet hung a sign with a tomcat in his shop window. It is said that this bootlegger helped gin lovers get their daily dose of gin during a time when the government was trying to curb the nation's gin consumption. The hankering customers would receive a shot of gin through a funnel after slotting their coin under the cat's paw and repeating the lines "Puss, give me two pennyworth of gin"! A slightly more sinister explanation behind the name tells the tale of a tomcat falling into a vat of gin, whilst a simpler story explains that Old Tom was named by an apprentice Thomas Norris, after his boss and head distiller Thomas Chamberlain. 
Moving on from the anecdotal variations from the 18th Century, we recently caught up with our Head of R&D and Sensory Analysis, Alice Pearson, to hear all about how our own Cotswolds Old Tom Gin began its journey…
'Our Old Tom originally started with a competition here at the distillery, whereby each member of the NPD team spent 4 weeks carefully creating and tasting different recipes. We then got together a tasting panel who rated each finished recipe by preference. One of my recipes scored the highest, so we took this recipe and moved on to Stage 2 of the development; perfecting the recipe and upscaling onto our 500L Holstein still, Lorelei.
During the early development phase I was new to the department, so this is the first gin I have ever developed completely by myself! It's a blend of some of my favourite gin botanicals, as well as some classic flavours historically found in Old Toms, such as liquorice and ginger. My goal was to create a sweet, spicy and warming gin which could be sipped neat; however, I also love the naturally aromatic character of cardamom and caraway seeds. To be given this opportunity is incredible, and I am so excited to see it on the shelf!'
With sweet, woody notes from liquorice root, balanced with light spice from ginger and zesty orange citrus, our Old Tom Gin is delicious enjoyed neat over ice, or in a Tom Collins cocktail with soda water, a squeeze of lemon and a dash of sugar syrup.