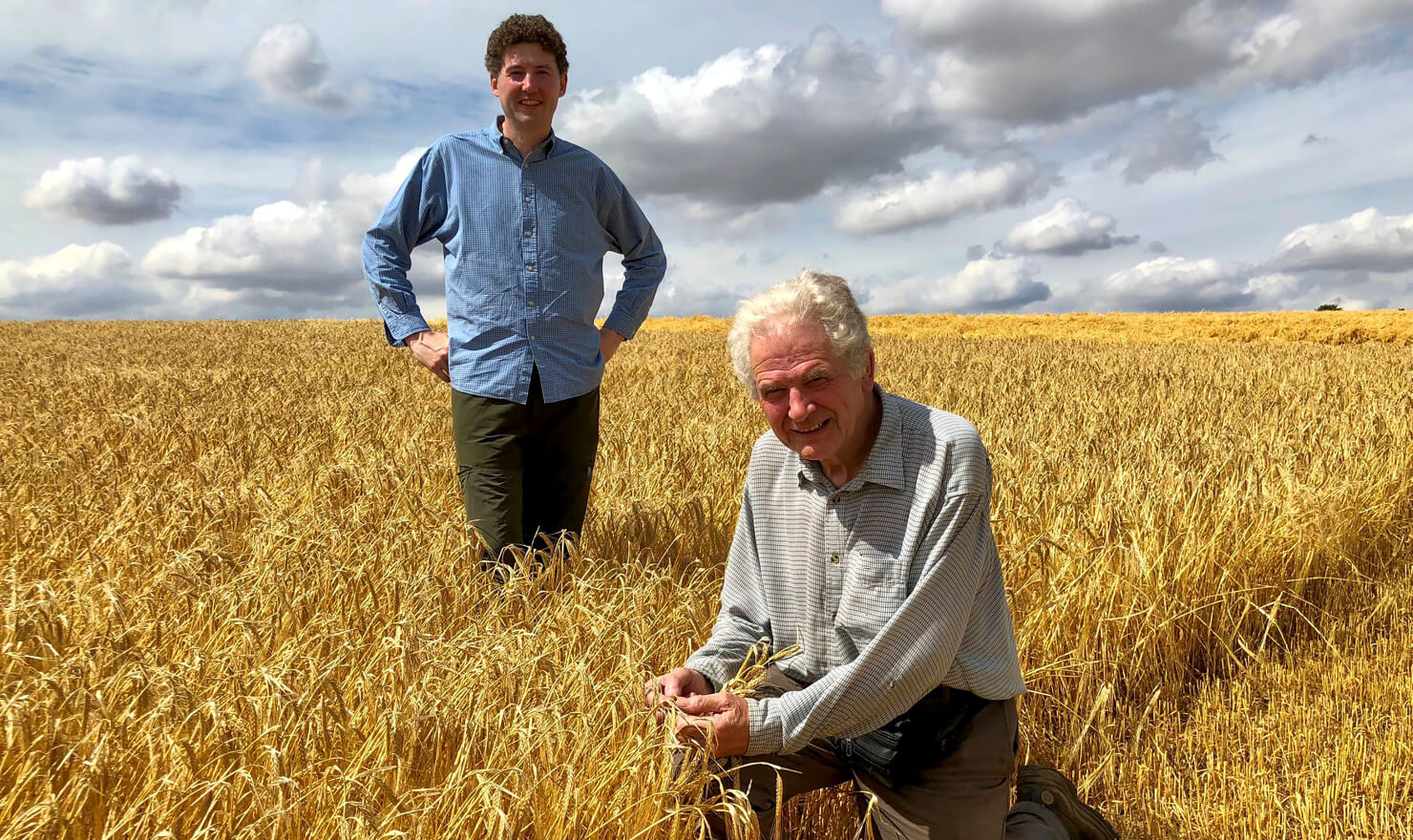 The production of single malt whisky requires just three ingredients: water, yeast and barley. From sowing in early spring to harvest in August, the barley that will eventually make its way into our Cotswolds Single Malt Whisky is grown by our friends at Akeman Street farm only 15 minutes from the distillery. We believe that more than ever, both from a sustainability point of view and given consumer demand for provenance within products, it is extremely important for us to be able to use not only English barley, but also a local crop when making our whisky. 


The Importance of Terroir
Terroir is the interaction between the land, soil, and the microclimate that is unique to a certain area. There is a lot of debate about the importance of, and even the existence of, 'terroir' when it comes to making whisky. Some people feel that whisky is basically the sum of its parts, each of which is indiscernible geographically, and that provided all of them are of adequate quality then 'place doesn't matter'. We disagree, however.
Barley is like any other plant - it's impacted by its growing environment. To ensure that it produces the optimal yield and flavour quality for malting, brewing and distilling, it is largely dependent on nutrient-rich soil and a suitable climate. The limestone soil in the Cotswolds radiates heat and dries out very quickly in the spring, making it the ideal time to sow the barley crop. Sowing the seeds around March each year allows the crop to ripen earlier within the already-short growing cycle. Every year provides a slightly different micro-environment unique not just to the Cotswolds, but even to the specific field. Therefore, the barley that we receive after harvest is the sum of the growing year and captures the Cotswolds terroir.


Supporting Local
Funnily enough, it all started with our founder Dan looking out his bedroom window one day! As a whisky-lover obsessed with terroir, Dan noticed a field of spring barley growing just outside his newly-bought house in the Cotswolds. Not long after, Dan set out on a mission to make his very own whisky using this local barley and decided to set up the Cotswolds Distillery. Sourcing our barley locally is about, above all else, remaining true to Dan's dream and his vision to make the first-ever whisky in the Cotswolds using a local crop.
Our founder Dan feels that one of the best things about creating your own distillery is being able to choose and get to know your suppliers, to build relationships and to make a difference in their, and your own life. Dan came back from his recent meeting with Michael Greene, our local barley grower, saying that if he'd sourced barley the way most whisky makers do - anonymously, through a maltster who buys in barley from farms across Europe - he'd never have been able to be standing out in a field with a 5th generation grower, learning about the family's history and dedication to their land and their livelihood. Can you taste those 5 generations in the wort we mash and the whisky that is distilled from it? Perhaps, perhaps not. But it's our way of doing business and producing a product which feels as good as our whisky tastes.