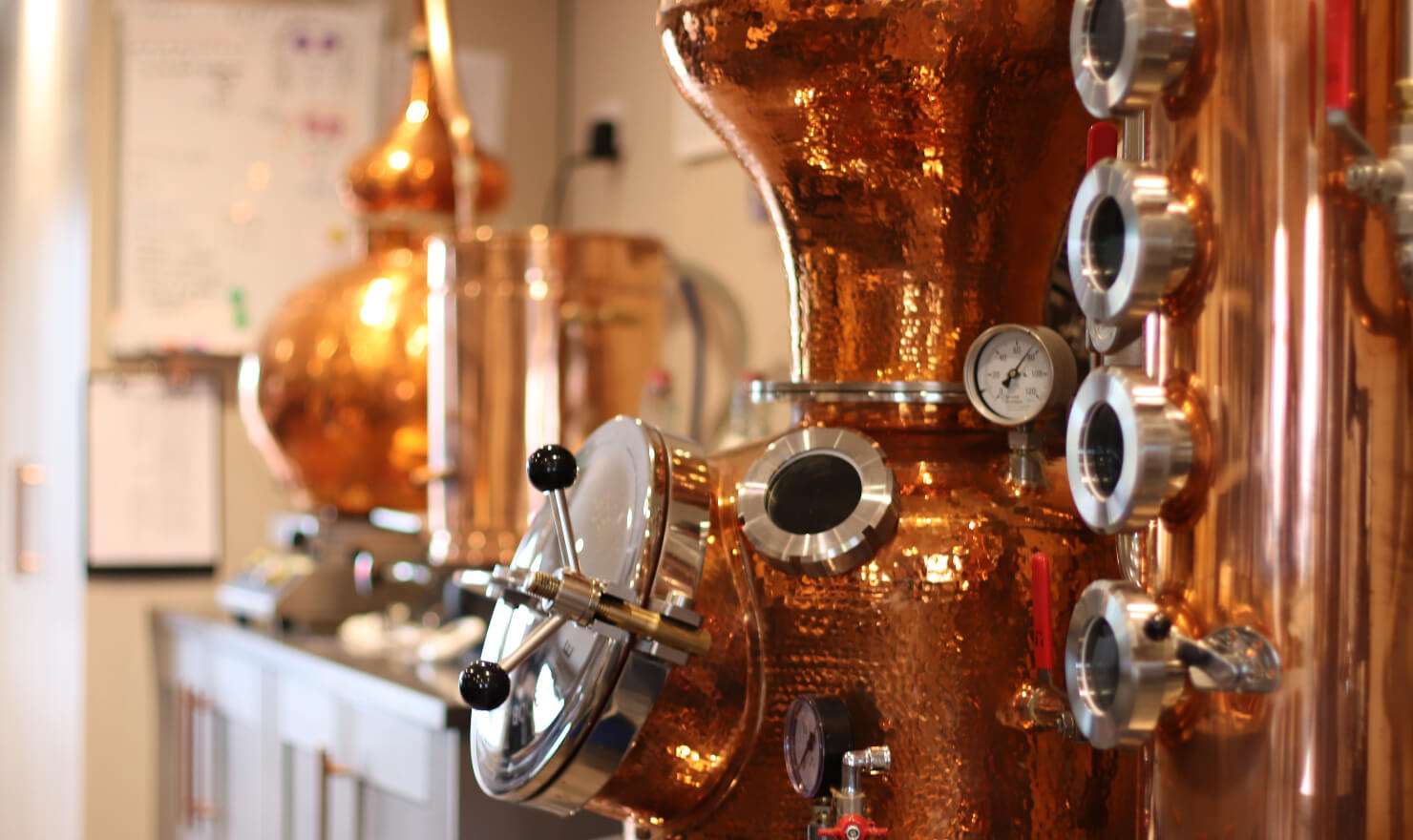 Have you ever wondered how we named our beautiful copper gin and whisky stills? A lot of time was spent putting forward suggestions, picking them apart and then starting all over again. Many were proposed but only the following were deemed befitting of our stills, and here they are…
Dolly
Meet Dolly, our leading lady who works 9-5 making our delicious Cotswolds Dry Gin, aptly named by our tours team after the legendary Dolly Parton. Feel free to break into song next time you're on one of our tours! 
Lorelei
Before Dolly, there was Lorelei. Once used to make our Cotswolds Dry Gin, we now use Lorelei to make our small-batch gins, such as our Old Tom Gin.
While the Scottish ladies are big, puffy and bluesy, our German Holstein still is definitely a bit more refined, sophisticated and jazzy. Imagine a saxophone then take a look at the column...the perfect match. Being made in Germany, she is named after a famous water spirit, or mermaid, from the Rhine River. The story of Lorelei was the inspiration for a classic tune by George and Ira Gershwin and most famously covered by Ella Fitzgerald.
Proud Mary
Named after one of the greatest work songs of all time, we thought this highly appropriate for our wash still as the lyrics and the sentiment of the song are very apt for both work and whisky-making. Not only that, but Proud Mary does tend to huff and puff a bit like an old riverboat!  
Janis
We named our spirit still in honour of Janis Joplin and her seminal work 'Piece of my Heart'. Every day she encourages us, as did Janis, to take another little piece of my heart - so we do as she says – taking the hearts to create our wonderful single malt whiskies. 
While we were at it, we decided to continue the naming session and including various other pieces of equipment, without whom our whisky and gin would not be here. Our green forklift has affectionately been named Red Rum (as it is a pirate forklift...it all makes sense, trust us), our mill is called Rawhide (rollin', rollin', rollin'), and our boiler is Henry (this has something to do with steam trains)!