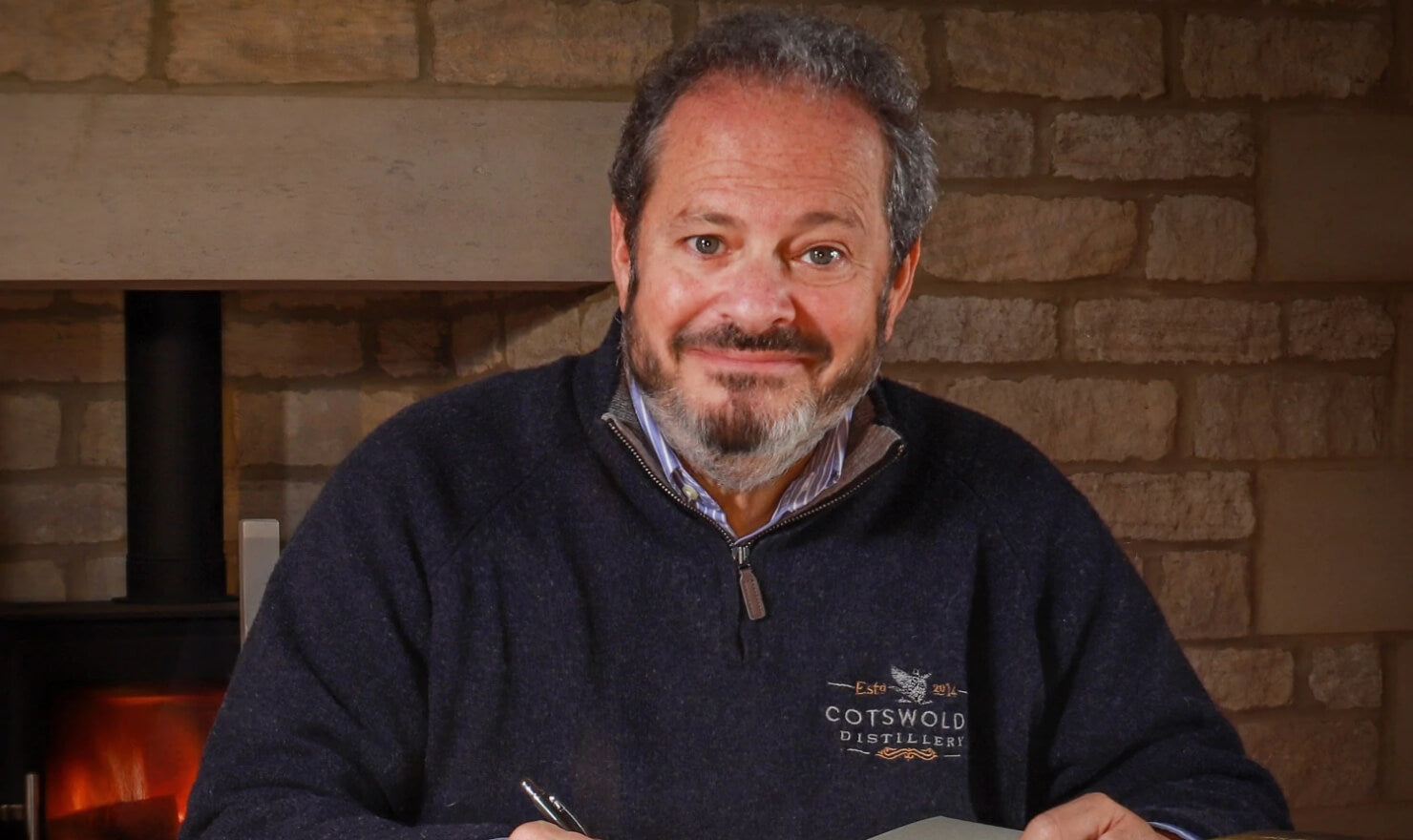 We are delighted to announce the launch of Spirit Guide: In Search of an Authentic Life, by our founder Daniel Szor. This autobiography tracks Daniel's journey throughout life, from his beginnings in New York all the way through to when he opened the doors to our distillery here in the Cotswolds just six years ago. Honest and heartfelt, this book is a truly inspirational read and offers itself as a talisman for anyone wondering what their next step might be, and as a timely reminder that while life may be short, it will always grant second chances to those willing to make the leap.
Read the full synopsis in Daniel's own words below:
'I am a native New Yorker now living in the heart of England's Cotswolds Area of Outstanding Natural Beauty (AONB). After a career in finance spanning thirty years and multiple cities, I gave it all up after relocating my family to a remote farmhouse and starting my own distillery. This is the story of how I found myself quite so far from where I grew up as the son of Polish immigrants, swapping hedge funds for hedgerows, befriending strange Swedes, grizzled Scots, and a former cage-fighter along the way, all to make my dream a reality. 
As the world continues to be upended by the seismic shifts of Covid-19, we have all had to rethink the way we live. It remains to be seen how quickly, if at all, we'll return to 'business as usual'. But this is not a business book. Nor is it really a book about whisky, or gin, or even a bucolic distillery in the North Cotswolds. At its heart, this is a book about the other kind of spirit - that of individuals and the times we find ourselves in. It's about how we can reinvent ourselves in response to crisis, and a guide to following the beat of one's own entrepreneurial drum. 
There are many reasons to be hopeful. The start-up culture of today was non-existent in the 1980s when I embarked on what proved to be entirely the wrong career path. In 1984 trading was in the ascendant, and Wall Street, where I found myself, was home to the so-called Masters of the Universe. How did I end up spending thirty years in the service of something I cared so little about? An obvious answer would be money, but my pursuit of it was motivated more by fear than greed. My parents had arrived in New York as Holocaust survivors, forced to rebuild their lives from scratch. I had a lot to live up to, alongside the inherited trauma and guilt, feeling the need to make the most of the opportunities my parents had been denied. Yet I had little sense of what to do with my life.
Living the aspirational Yuppie New York lifestyle while working in the world of derivatives afforded me distraction in spades, but little meaningful satisfaction. That is until a near-death experience in Costa Rica forced me to confront my own unhappiness and begin a new chapter, this time in Paris, a place I had always felt a deep affinity for. Though I was still doing the same job, working to live rather than living to work, expat life proved to be even more seductive than Wall Street. I'd always felt like an outsider and now I found this identity was suddenly legitimised.
Alongside learning valuable entrepreneurial skills by setting up the Paris headquarters of our New York company, I developed an appreciation for people who make real things, unlike my own profession, the most pivotal of which was whisky. My new hobby took me to remote Scottish distilleries and cultivated what would become a life-long passion, but it was also at this time that my first love, a youthful Parisian romance, was rekindled, bringing about the end of my first marriage and a painful return to New York. 
Realising I no longer felt at home in my former city, I soon engineered another relocation - this time to London with my new wife, Katia, who worked there as an NHS consultant. But after Katia became sick herself, my life was turned upside down again and as a family we began spending time in the Cotswolds so that she could convalesce. 
One afternoon, observing the spring barley in the fields around what was then our weekend-home, I was struck by an idea. Why hadn't anyone made whisky in the Cotswolds? For some time this question lingered in my mind, but as the company I worked for began to flounder, it became an ever-louder siren call to start over. After finding myself laid off by the ailing business (which itself imploded shortly afterwards), the Cotswolds Distillery materialised in a field just a few miles away and two years after what I now call my 'barley epiphany'.
With the help of several charismatic whisky gurus (and a Rabbi who'd been an ad man on Madison Avenue), I set up my dream distillery despite having no experience other than being an appreciative customer. In doing so I became my own boss and had to grapple with a very different kind of work/life balance than I did when 'working for the man'.
As a newly-minted entrepreneur and distillery-owner, I put most of my life's savings on the line, assembled a supportive team, and got to grips with everything from distillation to discounted cash flows, Angel investors to AONBs, warehouses to wooden casks, supermarket chains to 'share of mind'. Now, six years on, there are new challenges and new lessons to be learned. In many ways, the UK's lockdown has brought me right back to the inception of the distillery, working from home and wondering how it would ever work out, only this time bolstered by one certainty; following one's heart is never the wrong direction.'
Daniel's Spirit Guide: In Search of an Authentic Life is now available in signed full-colour hardback edition on our website.