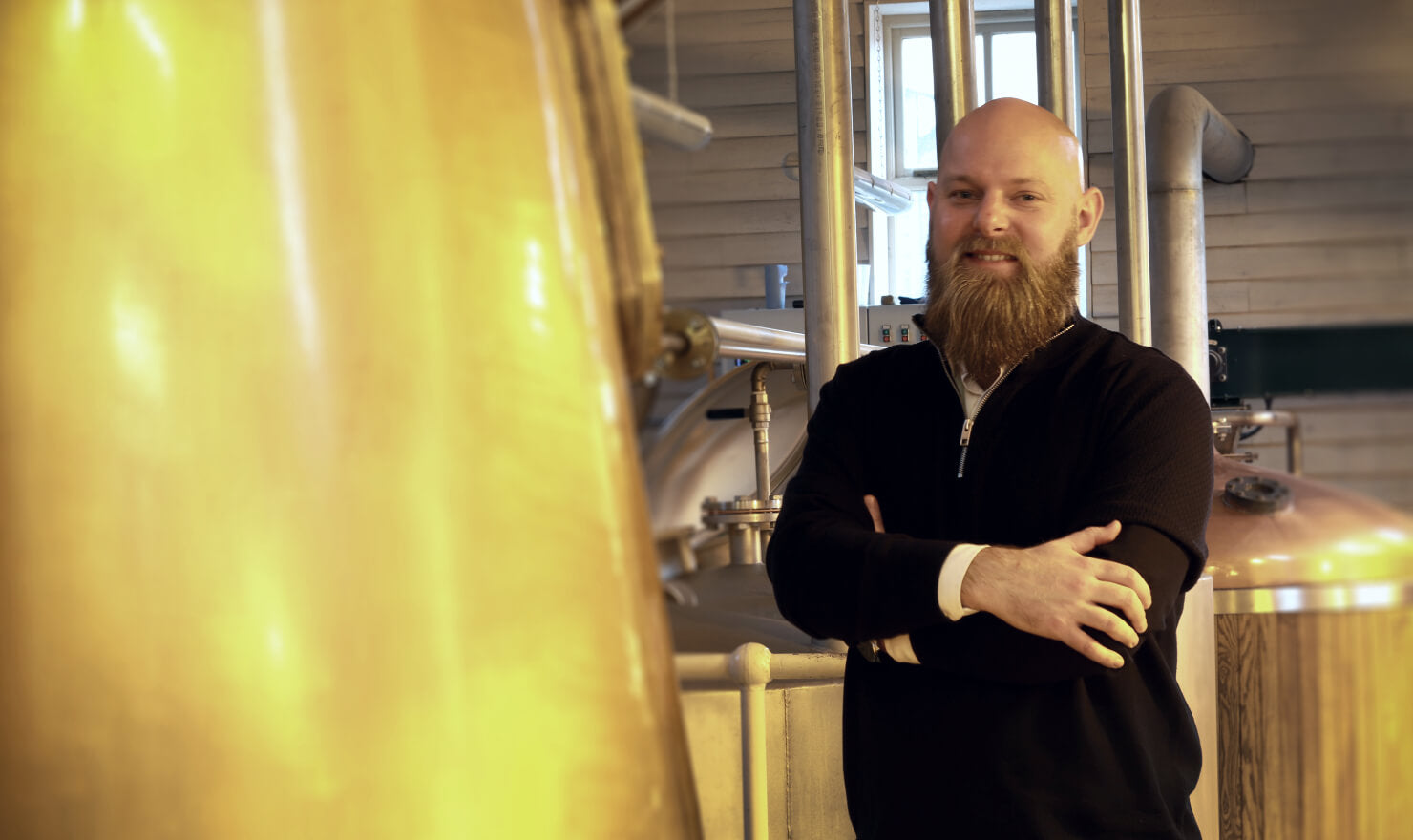 Our whisky journey continues and we're very excited to be joined on our journey by Rob Patchett, our global Whisky Brand Ambassador. 
Rob's career spans over 23 years in the drinks industry. From working across cocktail and hotel bars in Italy, France and Switzerland over a ten year period, he then went on to pursue a career in wine, gaining qualifications with WSET and Guild of Master sommeliers. With these accreditations under his belt, Rob moved into managing a range of pubs and high profile restaurants up and down the UK, picking up several awards as he went. 
Things soon changed for Rob as he made the move away from hospitality and into retail, running a successful wine merchants by day, and juggling tastings and events in the evenings and weekends. Rob's passion for great liquid shone through, and it was not long before he left the world of retail behind to immerse himself in an industry where his true passion lay - the world of whisky and gin.
Joining our sales team in 2017, Rob has been an integral part in contributing to the growth of the on trade, especially within the premium and specialist cocktail bars of the UK. It was soon noted that Rob possessed a deep seated, in depth knowledge of whisky, and with his passion and natural flair for presenting our whisky portfolio, it made perfect sense for him to become our Whisky Brand Ambassador. 
Learn all about Rob and his role, from how he spends his days to his favourite cocktail. 
Q: How long have you been working at the Cotswolds Distillery? Any highlights?
A: I've been with the Cotswolds Distillery for five years this year. Some of my highlights would be bottling the first release of our whisky back in 2017 - you only get to bottle your first whisky once. A group of us came in after the distillery closed to help out and half way through bottling we all went and sat outside the distillery and had a takeaway and a beer. It was a fantastic memory. 
Q: How did you become the Cotswolds Distillery Whisky Brand Ambassador?
A: It was a complete accident to be honest. I always have to know as much as possible about subjects I'm interested in, especially within the drinks industry, so you'll often find me in the distillery chatting to the distillers about all the nuanced elements of our whisky production and maturation. Coupled with my history in cocktail bars and my love of a good mixed drink, everything came together last year when I was approached to take the role. There was no hesitation on accepting a dream job.
Q: What does your job involve as a Whisky Brand Ambassador?
A: Everyday is different to be honest, some days are spent out in trade building our presence and relationships with some of the best bars in the world, some days hosting VIPs and trade at the distillery, and then also attending various trade and consumer whisky shows. 
Q: What's the best thing about your job?
A: Being able to spend time with so many different people who love whisky and having awesome whisky to offer as part of that conversation. 
Q: What do you think makes the Cotswolds whisky portfolio unique?
A: We're a flavour-based distillery, everything we produce always starts and finishes with 'does it taste good?'. The honesty in what we do and the pursuit of that honest flavour profile means we always have a clear vision of what Cotswolds whisky looks like today and in the future. 
Q: What's it like to visit the distillery?
A: I had been coming to the distillery before I even worked for the company and it is still a great place to be. It's beautiful, surrounded by incredible views and our site is ever changing. I take great pride inviting as many people to the distillery as possible. We are built to host and we do it really well. 
Q: What are your whisky predictions for 2022 and beyond?
A: Flavour, clarity of production and a pursuit to be more conscientious for an ever-changing whisky market place globally. 
Q: How do you think English whisky differs to whisky produced elsewhere?
A: English Whisky is exciting because it is still a young category but the foundations are really solid from a quality standpoint. As a category, English whisky has the ability to learn from all the different categories around the world and form a qualitative approach to the category. Embracing new technologies and efficiencies whilst staying true to the tradition. English whisky will be a large part of the 'New World Whisky' category within the next few years and I'm excited to see the progression. 
Q: What advice would you give to any aspiring brand ambassadors?
A: Do it for the right reasons. Being a Brand Ambassador is about the brand, the story, the product and championing all those. Having the ability to be a salesperson, marketer, educator, host, storyteller, problem solver, bartender, photographer all at the same time with a smile on your face. 
Q: Where's your favourite place to enjoy our whisky?
A: Whilst I have enjoyed our whiskies all over the UK and Europe (for now), the best place to enjoy our whisky is by a firepit, outside with friends. It's a great sharing whisky and I'm a sucker for a firepit and a chat. 
Q: What's your favourite Cotswolds Distillery whisky expression?
A: Due to the length of our relationship, our Cotswolds Signature Single Malt Whisky is my favourite expression. I still remember tasting the first samples after the first marriage and knowing we had an amazing product. Bottling the first batch by hand. I've been all over the UK and Europe with this expression and it's been a pleasure to share so I will always hold a special place for our Signature. 
Q: Favourite whisky cocktail?
A: Sazerac. Using STR casks and a long three month marriage gives our Signature a fruity cognac flavour along with bright stone fruit, meaning a Sazerac with high quality absinthe works perfectly. Make sure you express and discard that lemon!