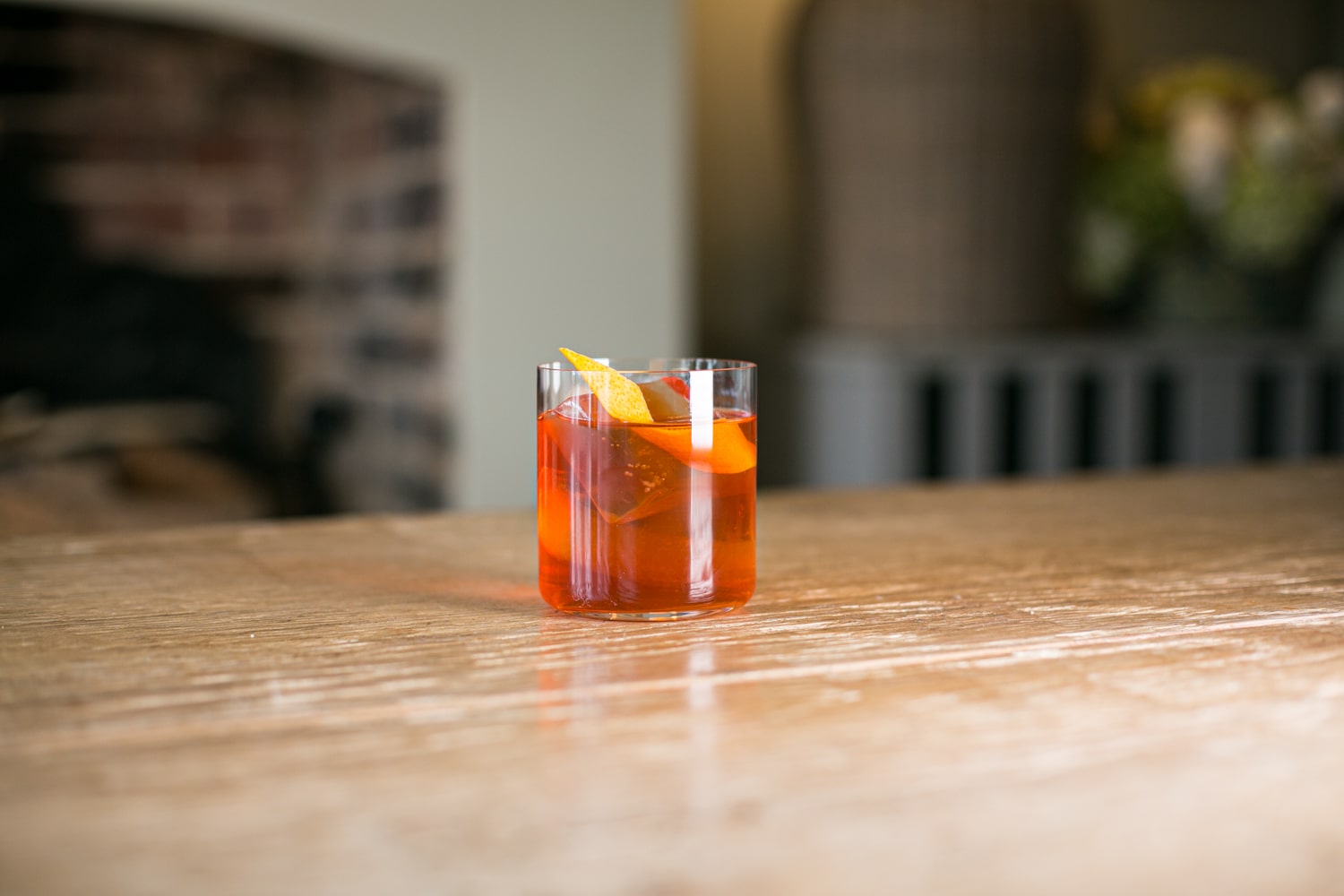 A bittersweet classic. This is a straight up, no fuss mix of our Cotswolds Dry Gin, sweet vermouth and bittersweet Campari.
Ingredients
25ml Cotswolds Dry Gin
25ml Campari Bitters
25ml Sweet Vermouth
How to make
Place all ingredients into an ice-filled old fashioned glass, stir and serve. Garnish with a twist of grapefruit peel.
Made perfectly with: